Home / News / Bio-technicians trained to work in Outamba Kilimi National Park, Sierra (...)
Bio-technicians trained to work in Outamba Kilimi National Park, Sierra Leone
22 September 2022
Outamba Kilimi National Park (OKNP), Sierra Leone's first national park, was created in 1995 to help protect the wildlife that are threatened by hunting in the area, an illegal practice that continues today. OKNP is located along Sierra Leone's northwestern border with Guinea and comprises two distinct parts; Outamba in the east and Kilimi in the west. Its vegetation cover includes savanna, grasslands and corridor forests. The park's fairly untouched habitat provides a home to populations of critically endangered Western Chimpanzees, black and white colobus monkeys, red colobus monkeys, olive baboons and sooty mangabeys. OKNP stretches over 110 900 ha and is also home to other large mammals including elephants, bongos, duikers, hippopotamuses and over 250 bird species of which two are of global conservation concern – the yellow-casqued hornbill (Ceratogymna elata) and Turati's boubou (Laniarius turatii). According to images taken from camera traps and sightings, forest technicians have been able to record over 30 bird species in OKNP.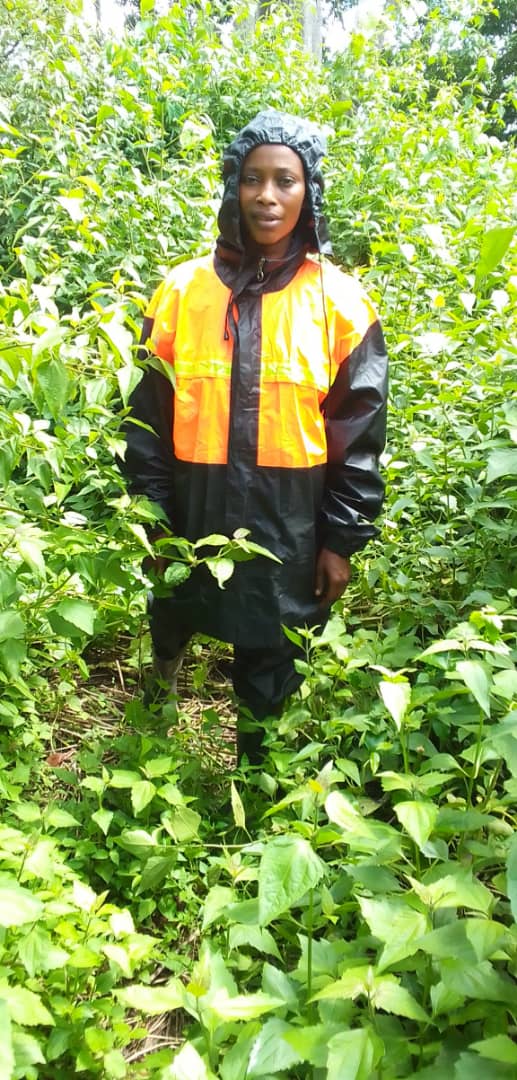 Illegal activities impact water supplies
The Park is a popular destination with tourists and conservationists keen to see animals in their natural environment. However, increasing illegal activities such as logging and mining inside the park are causing challenges for the management of the park and protection of its wildlife. As a result of illegal logging within and around the park, the communities of Fintonia and Kohtoh are experiencing water shortages. Women and girls regularly travel hundreds of kilometres in search of water. Meanwhile, animals are migrating to neighbouring Guinea to get away from the loud power saws used by loggers in the park.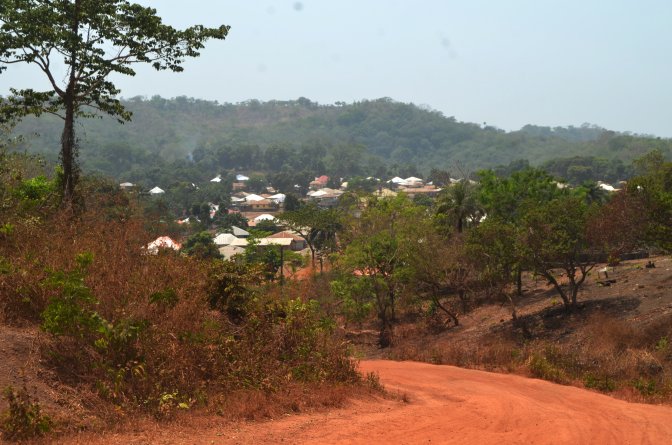 PAPFor partners recruit and train 59 as biomonitoring technicians
In an effort to reduce and halt these illegal and unsustainable activities, in February 2022, the European Union-funded Support Programme for the Preservation of Forest Ecosystems in West Africa (PAPFor) through its local partners Tacugama Chimpanzee Sanctuary (TCS) and Wild Chimpanzee Foundation (WCF) conducted a joint training of bio-monitoring technicians to better patrol and monitor both sides of the park (Outamba and Kilimi). Fifty-nine participants were trained including six women and fifty-three men from WCF in Guinea, the National Protected Area Authority (NPAA), Tacugama and the Guinean parks and reserves office (Office Guineen des Parcs et Reserves (OGPR)). The training focused on the use of GPS, compasses, smartphones and cameras traps.
One of the trainees was Mabinty Tejan Bangura, who comes from Kubaker, a community located within the park. The youngest of 20 siblings, Mabinty lost her father and could not continue her education. Selected by her community to take part in the implementation of the PAPFor project, she has been employed by TCS and has been saving her salary to enable her to go back to school and progress in her education. After the training, Mabinty now operates the GPS, sets cameras to monitor wildlife, uses the smartphone to input animal signs and data, and the compass to navigate through the forest on patrol. "My involvement in patrolling the forest is not only beneficial to me but the entire community. I am charged with the responsibility to educate my people on the importance of the forest and endangered wildlife protection," she said.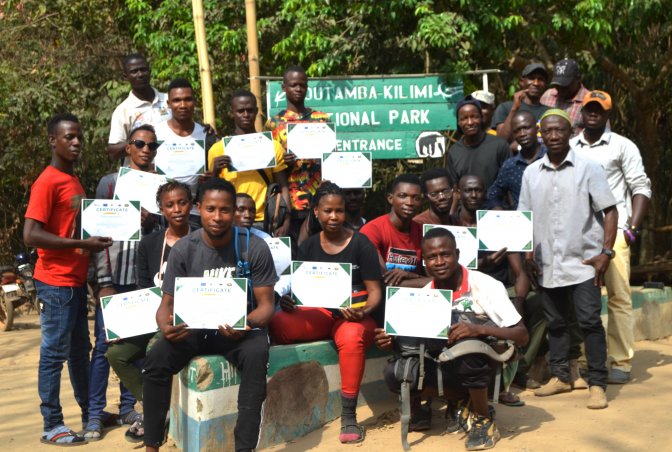 "We want the park to benefit everybody"
According to Pa Alhaji Osman Kolleyah, a principal landowner residing in Fintonia, the communities have kept their side of an agreement with the government to protect the park. All 33 communities in and around the park have embraced the new project spearheaded by Tacugama. "We are extremely happy to see our children being trained as technicians and receiving salaries at the end of the month. This shows that the project is indeed for everybody. We want the park to benefit everybody not only individuals and this is a demonstration to that effect," he said.
As a result of the training, biotechnicians are now discovering plant and animal species, especially birds, that were not known to be in OKNP before, and patrols are more organised, making it difficult for illegal miners, loggers and hunters to operate freely inside the park.
/B_documents_decompte>