Home / News / Community training in agroecological techniques
Community training in agroecological techniques
14 December 2022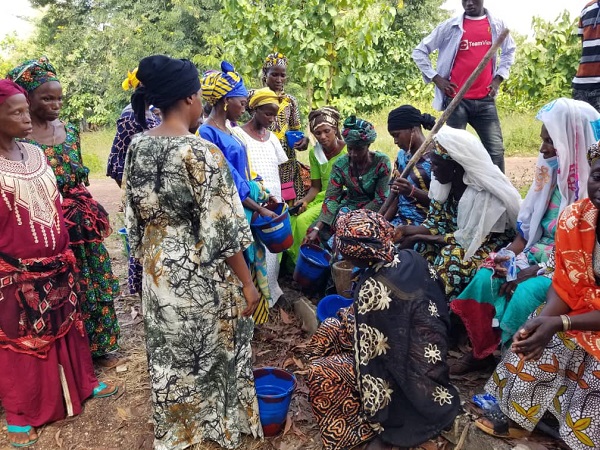 From 8 to 13 November 2022, Wild Chimpanzee Foundation organised a training on agroecological practices for 133 members (including 59 women) of agricultural cooperatives (GIE) from 14 villages. The training took place in two workshops, the first at the Soyah centre and the second at the Madina Oula centre. The training was part of the community development activities within the future Pinselli-Soyah-Sabouyah national park funded by the European Union for the cross-border project with Sierra Leone OKKPS (Outamba-Kilimi-Kuru Hills-Pinselli-Soyah).
Three modules
Firstly, participants were made aware of the importance of sustainable natural resource management for their livelihoods and those of future generations. The impacts of certain harmful practices (slash-and-burn agriculture, use of chemical fertilisers, etc.) as well as of climate change on crops were presented and discussed with the participants.
In a second step, participants were introduced to different agroecological techniques such as Farmer-Managed Natural Regeneration (FMNR), composting, erosion control measures such as stone barriers and the preparation of biopesticides. The latter technique was demonstrated to the participants and presented to the local authorities.
The third module dealt with conservation and valorisation of agricultural products. The processing and conservation techniques of local products such as tomatoes, aubergines and mangoes were shared.
In total, 6 films were shown during the training to illustrate different agroecological cases to inspire communities, both on techniques and agricultural value chains. At the end of the training, 82 out of 133 people (including 30 women) volunteered to experiment with agroecological practices for the 2022-2023 agricultural season.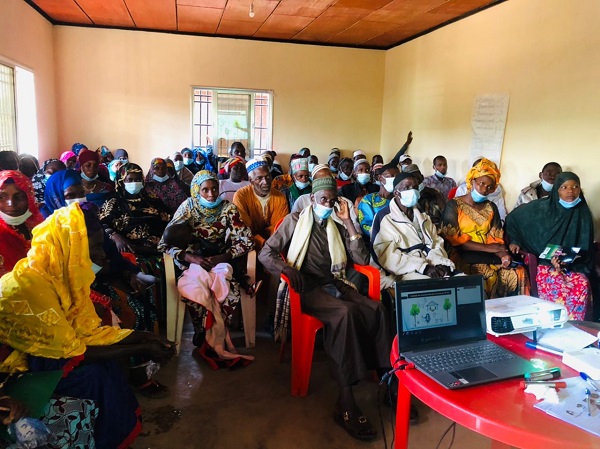 /B_documents_decompte>