Home / News / Forest agents from Guinea, Côte d'Ivoire and Liberia conduct joint patrol of (...)
Forest agents from Guinea, Côte d'Ivoire and Liberia conduct joint patrol of Mount Nimba
10 May 2023
In March, the Ivorian Office of Parks and Reserves (OIPR) led a joint mission with its counterparts in neighbouring countries to ensure the territorial integrity of the Mount Nimba Strict Nature Reserve. The activity was organised by the United Nations Office for Project Services (UNOPS), implementing partner for the Support Programme for the Preservation of Forest Ecosystems (PAPFor) in the Mount Nimba landscape.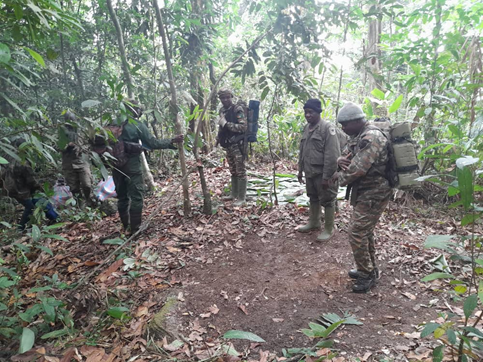 As well as OIPR, the participating national agencies included the Liberia Forestry Development Authority (FDA) and the Mount Nimba Simandou Management Center (CEGENS) of Liberia and Guinea respectively. The aim of the joint patrol mission was to minimise illegal human activities and reduce threats to the reserve.
The activity was launched with a ceremony on Friday 10 March 2023 in Danané, chaired by Mr Ahoutou Vincent N'Guessan, Prefect of the department of Danané and President of the local management committee (CGL) of the Mount Nimba Integral Nature Reserve (RNIMN). The OIPR's Director General of the West Zone Moise Zannou and the Head of Sector for Nimba-Côte d'Ivoire Assari Koffi, as well as the OIPR and UNOPS mission teams, attended the ceremony.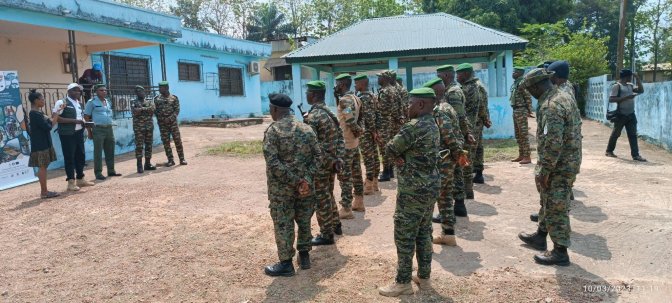 In view of the information received on the ground about possible threats and encroachment around the reserve, 36 small areas were selected for the collection of samples for the assessment. Three (3) teams were formed for the mission, which followed three separate routes. The head of Geographic Information Systems (GIS) Alex Beda produced mission patrol maps for the agents and debriefed the team leaders on the mission's objectives, patrol routes, team safety and respect for the rights of individuals arrested during the mission.
The joint patrol mission comprised 25 agents from the OIPR Mobile Brigade West (9 agents), the Nimba OIPR Danané Sector (6 agents), Guinea's CEGENS (6 agents), and Liberia's FDA (4 agents). In addition, six village auxiliaries from the periphery of the RNIMN provided support to the mission as porters and cooks.
During the mission, patrol agents used GPS (global positioning system) to keep track of patrols, and field activities were documented on smartphones.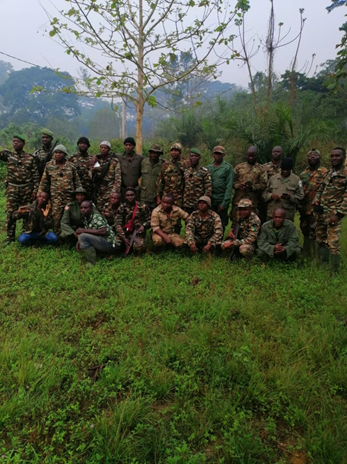 Subsequently, the three countries have strengthened foot patrols in areas of the reserve frequently visited by intruders, as identified by forest agents during the joint patrol mission. Kobo Collection tools were also distributed to the joint patrol departments' Ecological Monitoring and GIS service.

/B_documents_decompte>