Home / News / National managers and partners of Mount Nimba attend training in strategic (...)
National managers and partners of Mount Nimba attend training in strategic environmental and social assessment
12 July 2023
A training event for national managers and partners of Mount Nimba in Guinea was organised by UNOPS on 5-7 June 2023. It was held in Gbakoré and aimed to train them to understand the environmental and social conditions in which they live and to reduce environmental and social costs.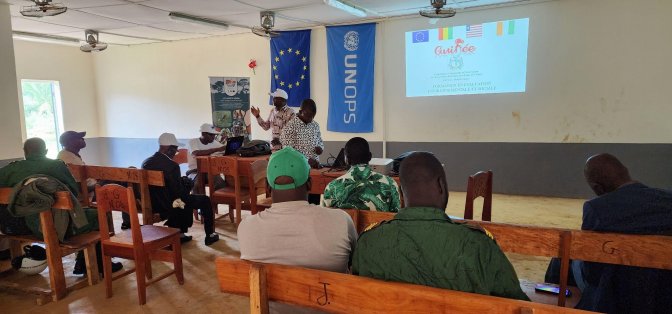 The mayors of the rural communities bordering Mount Nimba in Guinea – N'Zoo, Bossou and Tounkarata – attended the training with PAPFor support. Also present were representatives of the Station Scientist of the Nimba Mountains (SSMN), Bossou Environmental Research Institute (IREB), the Iron Mining Company of Guinea (SMFG), the Mount Nimba Simandou Management Centre (CEGENS) executives, and presidents of the village monitoring committees.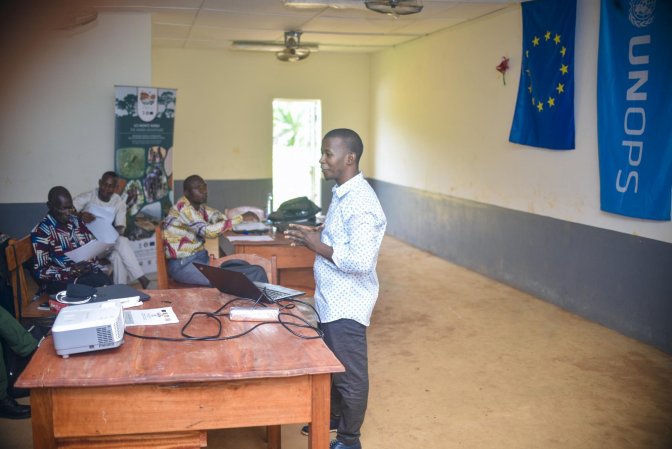 The trainer, Mr. Alhassane Diallo, a teacher-researcher at the University of N'Zérékoré, presented the environmental assessment process and the European Union procedures with emphasis on the important role of stakeholders in taking the environment into account in development projects, both nationally and internationally.
Environmental and Social Impact Assessment (ESIA) is an effective tool for making inclusive, transparent, accountable and evidence-based decisions at project levels. Strategic Environmental Assessment (SEA), on the other hand, is an instrument that complements ESIA and brings together different stakeholders around making strategic decisions, planning and implementing policies or programmes. Both ESIA and SEA aim to incorporate social and environmental considerations into decision-making. Both also aim to make the assessment and planning process more transparent.
This transparency will encourage the authorities to collaborate, through formal alliances with the private sector and civil society. The official link with decision-making is conducive to the implementation of decisions and the strengthening of ownership – thus populations and organisations take greater responsibility for implementing decisions.
By the end of the training course, participants should be familiar with the environmental assessment process and its implementation stages and able to carry out a reliable impact assessment to track environmental and social changes over time.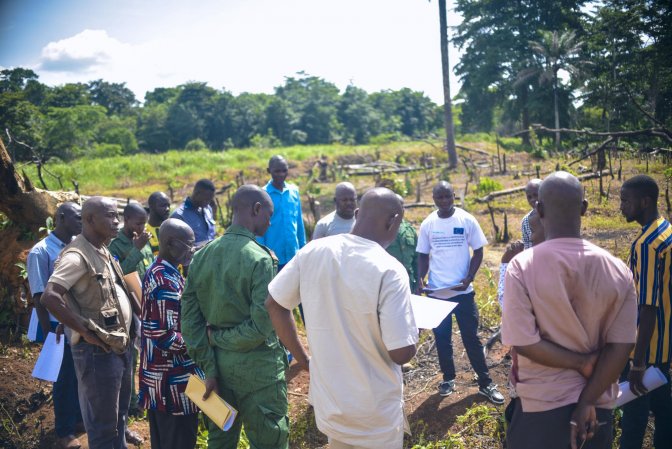 /B_documents_decompte>