Home / Landscapes / Gola - Foya / Gola Foya protected areas / Tiwai Island Wildlife Sanctuary
Tiwai Island Wildlife Sanctuary
Key points
In each of our newsletters, we offer a section that focuses on one of the Protected Areas in the PAPFor supported landscapes. Today we take you to Sierra Leone.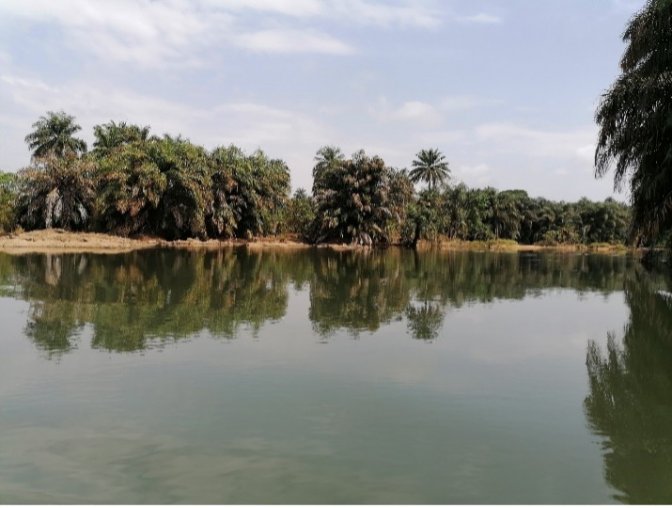 Tiwai Island is located in southern Sierra Leone and is part of the Gola-Foya Landscape. With Wildlife Sanctuary status since 1987, it is one of the best conserved protected areas in West Africa.
Covering an area of 1 200 hectares, Tiwai Island's particularity is that it is an island in the Moa River, and is shared by eight communities that have decided not to hunt or farm on it. The two main activities on the island are research and ecotourism.
This unique site was spotted by primatologist John Oates in the 1970s for its diversity of primates: no less than 11 species are found there. Since then, much research on the primate communities, and more generally on the island's flora and fauna, has been conducted from a small research centre.
Biodiversity
Tiwai's primary attraction is the high concentration and diversity of primates, many of which are globally endangered. These include the Chimpanzee (Pan troglodytes), the Diana monkey (Cercopithecus diana) and Campbell's mona monkey (Cercopithecus campbelli).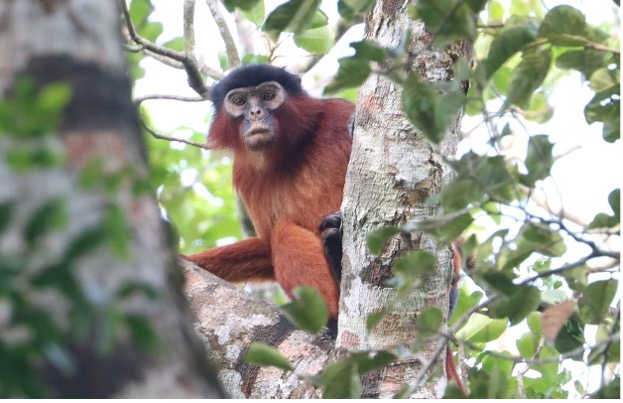 Tiwai Island is also known for its population of pygmy hippos (Hexaprotodon liberiensis). This species is extremely difficult to observe, but Tiwai is the place where one is most likely to spot this particular mammal, or at least its tracks.
Many birdwatchers visit this sanctuary, which is home to over 200 species of birds. The site has a large number of hornbills, but the most sought-after species are the White-breasted guineafowl (Agelastes meleagrides), Timneh grey parrot (Psittacus timneh) and the Rufous fishing owl (Scotopelia ussheri), to name a few.
Management
Tiwai is governed according to a management plan. The Tiwai Island Management Committee oversees the implementation of activities and is made up of several stakeholders including the government, a university and representatives of the eight local communities. The ecotourism activities are managed by the Environment Foundation for Africa - Sierra Leone (EFA-SL) and half of the revenues are donated to a Development Fund for community benefit.
This makes Tiwai an interesting model of Protected Area management, with tangible benefits for conservation and development.
PAPFor
As part of the Gola-Foya landscape, Tiwai Island receives support from PAPFor via BirdLife and the Royal Society for the Protection of Birds (RSPB), including support to EFA for the renovation of tourism infrastructure, for the development of the management plan and for maintaining a database on the island's biodiversity and past research results.
/B_documents_decompte>